Welcome to another weekend in sports! I'm happy to have you reading once again. Thank you.
I Righted The Ship, At Least For a Week
3-0 on NFL picks, and
2-1 on the College Picks…
I will be talking about the one I missed — it really wasn't my fault. Honestly.
My (Half-a-)Week in IT
Half of my IT week was spent in Hilton Head Island, as I took "Baby Girl" on a l'il vacation…

I haven't used XPATH in quite sometime, but I needed it to extract an X509 certificate from metadata.

I'm then using this data to programmatically configure the "samlauth" module in the process of installing Drupal 9 for our organization.

Additionally, I'm getting an initiated baptism in the art of programmatically creating content types and taxonomy entries.
…
Maestro's Music Box
I regret that I didn't have time to whip up something melodic for you this week (vacation, etc.).
However, I did have this track sitting in the archives.
Enjoy!
You can get this track from my artist page on Bandcamp.
---
NFL Hot Takes
If I were to predict the playoffs today…
AFC (in seeded order)
Baltimore
Buffalo
Kansas City
Tennessee
Cleveland
Denver
Las Vegas
NFC
L.A. Rams
Tampa Bay
Green Bay
Dallas
Arizona
San Francisco
Carolina
@ me at your own risk
…
I regret picking Washington to win the NFC East. Why? Dallas, and specifically, Dak Prescott, looks like a legit NFC Championship contender.
…
Carolina traded for CJ Henderson, in the wake of losing rookie Jaycee Horn for an extended period of time (possibly the season). The message I get here is that Carolina believes it's a playoff team and they're making a run.
…
Kansas City is 1-2. Contact me if you had "Kansas City starts the season 1-2" on your NFL Bingo Card.
…
Pittsburgh, and specifically Big Ben, is washed.
---
ACC / College Football Hot Takes
College Football Four
Alabama
Georgia
Penn State
Oregon
The Champ Is Down / Atlantic (Division) Anarchy
NC State snapped an 8-game losing streak to the 9th ranked (allegedly!) Clemson Tigers this past Saturday.
With the win, NC State has an inside track in its quest to win the Atlantic Division. I was impressed with both the final drive in regulation (more on that later), and the TD in the first overtime session.
There was a level of poise displayed by the Wolfpack that was lacking a couple weeks ago in Starkville.
NC State demonstrated an uncanny ability to "bounce back" after the missed game-winning FG attempt.
About that kick, tho…
Bad Beat Report
In one of those classic "Bad Beat" moments tailor made for an SVP SportsCenter show, Yours Truly picked "Under 47.5", believing the offenses would struggle — and they did.
Everything was set for fans of NC State and ABC fans to rejoice as Christopher Dunn lined up for a 39-yard, game-winning attempt.
He hits it, the point total is 44, and NC State fans can make plans to carry goalposts down Blue Ridge Rd on the way to campus.
He missed it. D'oh!
Two overtime sessions later, 48 points are scored. Talk about your "Bad Beat".
I don't know if the goalposts were removed or not.
…
Wake Forest, Huh?
I like to talk about the "Responsibility of Winning" — something former ECU head coach, Steve Logan, loved to talk about on his former radio show.
Paraphrasing — "Is your team responsible enough to win a big game, then follow that up by avoiding a letdown?
Wake Forest beat Florida State two weeks ago — handily, too — then followed up with an impressive road win at Virginia.
That lead me to tweet:
So, "Wake Forest" huh? I don't know if it's #goacc or #GOACC tonight. But, Wake is starting to resemble the team that won the ACC about a decade ago…

— Derrek Lemar Croney (@derreklemar) September 25, 2021
According to my "eye test", Wake Forest is starting to resemble that 2006 championship team.
Specifically on defense, where the Deacs are ranked #8 in scoring defense, and have a turnover ratio of +7.
Coupled with Clemson's small decline, one can make the case that Wake Forest is currently the favorite to win the Atlantic.
Then again, maybe it's Boston College…
At the very least, we're about to experience "Atlantic Anarchy" this season.
---
College Football Picks / Week 5
Last Week: 2-1
Overall: 7-5
Louisville at #24 WAKE FOREST (-6.5)
The "We Kicked FSU While They're Down" Bowl
Wake Forest is trending in the right direction, defensively. The Deacs have not allowed 20 points in a game this season.
Given what I saw last Friday, I believe these kids are responsible enough to keep Louisville in check.
I'll take Wake and lay the 6.5.
…
Cincinnati at NOTRE DAME (+2.0)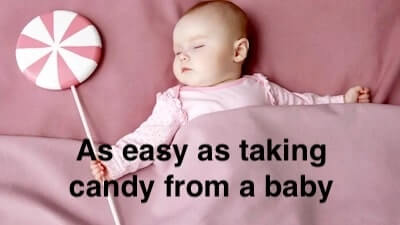 Gimme them points.
"Officials know what team is SUPPOSED to win the game."

To paraphrase another "Coach Steve Logan" gem
Whether you like or don't like 'em (and I don't), Notre Dame is SUPPOSED to win this game.
I'm not saying the officials will have a 'moment' or two, but…
Personally, I hope the Irish continually come off the top rope and bum rush these jokers.
@ me at your own risk.
…
SYRACUSE (+any points they get) at Florida State
The line as of Friday afternoon is Orange +6.5. I'd jump all over the points no matter how high, because — and I repeat from last week:
This Florida State team is a train wreck, and the players are not "quite… there".
This is likely Syracuse's "Super Bowl" in that they've never won in Tallahassee.
---
NFL Picks / Week 4
Last Week: 3-0
Overall: 5-4
TENNESSE (-6.5) at N.Y. Jets
I hope you don't get the idea that I love picking on the J-E-T-S, because I really don't.
It's just that these lines are too easy. 🤣
…
ARIZONA (+4) at L.A. Rams
One of these teams is still probably riding high after a prime time win, and the other one is just waiting to introduce a huge dose of reality.
…
Baltimore at DENVER (PK)
I'll take the #2 Overall Defense unit over the #4 Overall Offense
---
Thanks, again, for reading.
I hope your favorite team wins and/or your fantasy players come through for you.
Speaking of fantasy teams, I'll hopefully have a report on my newly minted fantasy NHL team.
Until next week…
-derrek