Welcome back, Rascals!!
Normally, this space is (mostly) dedicated to College Football and NFL picks. We'll get there real soon — if you're itching to see a man fall on his face yet again, click here.
Similarly, if you are wondering how my IT Week went, here you go!
Maestro's Music Box
I'm pleased to drop this new single, "Getaway 2":
This was inspired after I (along with my Mo' Jazz band mates) performed "Getaway" live in nearby Cary, NC over the summer.
Trivia Question
Who was the last college football "power conference" team to win its conference, yet not get invited to a bowl game?
I'll share the answer shortly.
First, though…
Atlanta Braves, Huh?
I haven't been this excited about the Braves since TBS stopped regularly televising them in the early 2000's.
Yes, I grew up a suffering "Dale Murphy, Bob Horner, Gene Garber" Atlanta Braves fan.
I remember where I was when Sid Bream slid safe to beat the Pittsburgh Pirates in '92 — 2nd floor Aycock Dorm @ East Carolina. It was a brief hush, then suddenly, all of "College Hill" erupted in excitement.
…
TBS stopped carrying the games, Bobby Cox retired, and we (the Braves & I) lost touch. In fact, I lost touch with all of MLB baseball for awhile
Slowly, however, we've been reconnecting — seeing the Braves in the playoffs made it possible to reconnect and give me something to cheer for. Like I used to, back in the day.
This year's team seems "special".
Maybe it was losing Acuña Jr (not the biggest fan, yet) and seeing these guys re-adjust and #KeepChopping anyway.
…
The Phillies (the team ESPN always picks first in the NL East) couldn't get out of their own way, despite spending all of that money in the offseason.
The Mets…? Well, they're the Mets.
It was gratifying seeing the Braves rise from their sub-500 malaise to win the division.
Especially with the sweep of the Phillies to clinch the East.
August 23 thru September 1 (aka "The Brutal Stretch) meant nervous times for Braves fans. Getting swept by both the Yankees and Dodgers hurt.
Nevertheless, Atlanta is in the NLCS once again.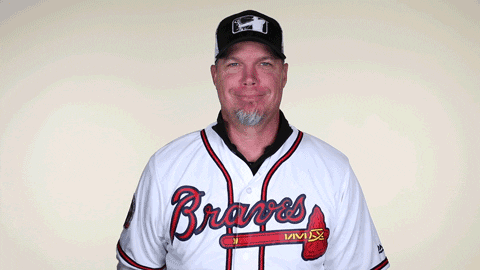 I hope we can do something with the Dodgers this time — but those boys out west look really good.
---
My Week In IT
I don't like Python — anything that requires virtual environments to run specific versions is too much of a rabbit hole workflow for my taste.

Context — I'm watching one of my colleagues take on the nasty task of upgrading our Ansible setup to use Python 3.

Docker — I love. Sure, I know many in the enterprise sector have seemingly abandoned it in favor of Kubernetes, but not I.

I liked it so much I have settled on the Bitnami Drupal Docker image to deploy Drupal 9 when that time come.

I'm unpacking how to export data from Drupal 7's "Page Manager Panels" module into something that can be imported into our (in progress) Drupal 9 setup. Yeah, it's as complicated as it sounds.
---
#SportsHotTakes / Etc.
NFL / Gruden
Many have opined about Jon Gruden and emails that were revealed earlier this week, leading to his resignation from the Oakland Las Vegas Raiders.
The only thing I'll highlight is this…
If an NFL owner wanted to find a way out of a god-awful 10-year, $100 million contract…?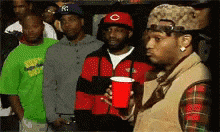 I think we can ALL agree that contract was one of the worst deals EVER.
…
NFL / Playoff Seeding Predictions
I forgot to do these last week, but here goes..
AFC
Buffalo
San Diego
Baltimore
Tennessee
Cleveland
Kansas City
Las Vegas
NFC
Tampa Bay
Arizona
Dallas
Green Bay
L.A. Rams
Minnesota
New Orleans
—
College Football Playoff 4
NOTE: This is my guestimate of what the final CFB Playoff rankings will play out.
Alabama
(because I think Alabama still beats Georgia in the SEC Championship Game)

Oklahoma

Georgia
(see Alabama above)

Ohio State/Michigan winner
(I think one of these two schools will beat Iowa in the Big Ten Championship Game)
I hear your complaints, Bearcat Fan.
Reality is, an undefeated Michigan or a 1-loss Ohio State team is getting in the playoff.
Heck, if Iowa wins the Big Ten crown, they're in.
—
ACC / College Football
ACC Championship Game I Want To See..
NC State vs. Pitt
Just imagine Wolfpack fans being able to see their team just have the chance to play for an ACC football title.
Sidebar / Introduction of NC State "Stuff"?
On a personal note, I've followed the Wolfpack since '79.
Dad took me to see State/Maryland at (then) Carter Stadium 22 years ago this week (Oct 13, 1979).
State won 7-0.
The following week, State lost to Carolina 35-21.
Trivia Answer
The 1979 Wolfpack would go on to win its last ACC football title.
However, many of us got our first taste into what would eventually be known as NC State "Stuff".
Gator Bowl reps decided North Carolina (7-3-1) was the better option over the 7-4 Wolfpack. Yep, State sat home with its ACC football trophy in tow.
…
So, yeah — this is the ACC title game I'd like to see.
ACC Championship Game We'll Likely Get
Way too early to tell.
I started writing out a lot of the possibilities for both divisions, only to arrive at this point…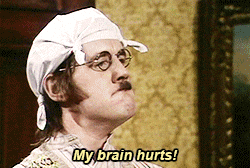 We'll revisit this stuff after Halloween, OK?
---
Football Picks
A combination of injuries (Penn State, Virginia Tech, NY Giants), and "I should have known better"s resulted in a combined 1-5 mark last week.
The only game I got right was taking FSU (+17.5).
I didn't think FSU would actually win, but it looks like they've started to find themselves a bit.
The Tar Heels have are thin at:
WR
DL
OL
Everywhere else, it feels like.
John Bunting likely popped open a bottle of champagne, "Mercury Morris" style, as he remains the only UNC head football coach to beat FSU in Chapel Hill.
It's surreal typing that.
…
College Football Picks – Week 7
Current record (ATS): 9-9
VIRGINIA TECH (+5) vs Pitt
The line opened at VT (+1.5) and I guess a lot of Pitt folks had money to burn?
TEXAS A&M (-9.5) at Mizzou
Line opened at TAMU (-10) and that sounds about right.
…
Y'all really want me to include NC State/BC or Miami/UNC, don't you…? I kinda want to enjoy these games as a fan this weekend.
…
CLEMSON (-13.5) at Syracuse
Opened at Clemson (-17).
For some reason, 'Cuse fans remained hopeful enough to bring the line down– although it looks like they're about to be Clemson's "Get Right" game.
Did you see the look on Dino Baber's face, last week, when the Orange were lining up for 2-point (potential game-winning) conversion, only to get flagged for "delay of game"…?
I felt genuinely bad for the man, who looked like he could've burned the whole Carrier Dome to the ground in that moment.
That's the kind of look I saw from Pop when he got home from work, only to see the grass damn near "knee high" and I'm watching TV as he walks through the door.
—
NFL Picks – Week 6
Current record (ATS): 6-9
PITTSBURGH (-5) vs Seattle
DALLAS (-3) at New England
L.A. CHARGERS (+2.5) at Baltimore
Low-key, underrated game of the year candidate.
---
That's all for today folks — I appreciate your time and I hope you enjoyed yourself.
I hope your NFL team wins, unless you root for Seattle or Minnesota.
-derrek