Welcome back, Rascals!! I hope this blog finds you well, and thanks for checking back in.
…
Hockey season has started, and my team (Carolina Hurricanes) is out of the gate at 3-0.
My fantasy team is — wait, what?! Yes, I joined a fantasy hockey league. More on that below.
…
We're right at the "peak" of college football. It's all downhill now — unless you're a fan of Duke and Syracuse. It's basketball season now.
…
We'll get to the sports portion of this blog in a few moments..
If you're impatient, or you "think" you have better things to do with your time, click here.
---
New Music (In Case You Missed It)
I dropped a new single, called "Getaway II", last Friday.
Take a listen — if you like it, please consider:
sharing with your family, friends, folks, crew, etc., and
supporting the arts and supporting a starving artist
---
What's Streaming These Days
Or…"What's Streaming on my TV these days…"
"Only Murders In The Building" (Hulu) – very good, fun "who done it" drama.
"Maid" (Netflix) – very good. Took a while to connect with the main character (the maid). I really enjoyed seeing Anika Noni Rose get some shine.
---
My Week In IT
Returning To (Kinda) Normal
Life on campus is slowly returning to a sense of "normal". Making twice-a-week trips to my "other" office is quite the adjustment.
When I'm on campus, it's the small things that I appreciate, like:
seeing the Meyer Bridge (aka "The Iconic Red Bridge") at the Duke Gardens,
having "shooting-the-breeze" chats with co-workers I haven't seen in 18 months,
chatting about the virtues of writing C code, or exploring Go for future production-level projects,
looking at library visitors using the microfiche machine on the lower floor of Bostock Library for research purposes,
eating overpriced food at the main eatery on campus
Migrating Drupal 7 to Drupal 9
The data residing in all of those "page_manager" Panel Pages from our Drupal 7 sites has been migrated AND placed into sections/regions within a "Layout Builder" field.
That's not as easy as I think I just stated. It's more like a 20-pt story on our scrum board.
---
Sports Talk
Fantasy Hockey Update
A long time buddy of mine recently talked me into joining a Fantasy Hockey League. I present to you…
The Apex Predators are currently in 3rd place in its division with 15 points after a 6-3-3 opening week.
I'm not faring as well this week
Any Carolina Hurricanes fans still sour over losing Dougie Hamilton?
I don't know how that fella wound up on my roster — "Hey, it was my first ever Fantasy Draft, so cut a brotha some slack, 'kay?"
Last night:
-3 +/- and 0 penalty minutes. No toughness. The Hurricanes needed toughness on their backline, which is why let him walk.
And I need to get this fella off my roster – hold please…
Out – Dougie Hamilton (NJ)
In – Colin Miller (BUF)
I also have concerns about the Avalanche portion of my roster, considering they lost 6-3 to something called the Washington Capitals the other night.
…
College Football Playoff Rankings
NOTE: This is my guestimate of what the final CFB Playoff rankings will play out — not what we feel it should be today.
Alabama
Yes, I'm aware that they lost to Texas A&M. However (as much as I don't like Roll Tide) I think they'll show up when it matters most — against Georgia in the SEC Championship Game.

Oklahoma

Georgia
The best team at the moment.

Ohio State/Michigan Winner
…as long as the winner of this game wins the Big Ten Title the following week.

Spoilers: Oklahoma State, Oregon, a 1-loss ACC team not named Wake Forest
…
Hot Takes / ACC Football
Current peek at the ACC Atlantic Division…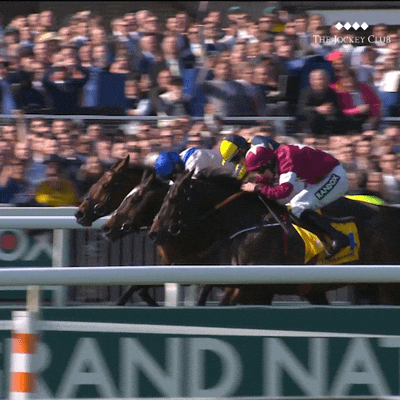 Wake Forest, NC State, and Clemson (imagine that) are kinda sharing the driver's seat for the Atlantic Division title.
Florida State could still win the division (again, imagine that), but their path is a tad more difficult (can't lose again, and needs help).
Louisville could walk everyone down from behind and win the Atlantic if they run the table, and get a smidge of help.
…
Pitt's win at Virginia Tech puts them solidly in the driver's seat for the Coastal Division title.
In a different Virginia Tech universe (where Frank Beamer was still spry and coaching the Hokies) you'd look at their 1-1 conference mark and still expect them to own "November" and win the Coastal.
This universe, with the current coaching staff…? Nope.
Virginia — I still kinda like this team to win the Coastal. I know they have 2 losses, but there's just something about this squad.
Predicted ACC Championship Game
NC State vs Pitt
…
How good are the ACC QBs this season…?
Remember when Sam Howell started the season with Heisman aspirations? Good times.
Remember when D'Eriq King was going to return Miami to its former glory? Then Michigan State came to town.
Devin Leary is very quietly leading NC State to a potential date in Charlotte for the ACC Football Championship.
"Big Red" (Brennan Armstrong) is slinging the ball everywhere he plays. And when he's not doing that, he's seemingly running all over the place.
Kenny Pickett (above) is probably our favorite for ACC Player of the Year, especially if Pitt wins the Coastal.
…
Hot Takes / NFL
My 8-ball forecast into the playoff seedings — Week 8
AFC
Baltimore
Tennessee
Buffalo
L.A. Chargers
Cleveland
Kansas City
Las Vegas
NFC
Tampa Bay
Arizona
How 'Bout Them Cowboys
Green Bay
L.A. Rams
Minnesota
New Orleans
Football Picks
The "picks" slump is as real as the Carolina Panthers slump.
I'm 3-9 over the last two weeks (combined college/pro), and I'm grossly in the red now.
The Dallas Cowboys (-3) and Texas A&M(-9.5) were the only ATS picks I figured out last week.
College Football Picks / Week 8
Last week: 1-2 / Overall (ATS): 10-11
PITT (-3.5) vs Clemson
We are all excited at the start of the season to see QB D.J. Uiagalelei take the reins and keep the Clemson "machine" going.
Today…?
ARMY (+3.0) vs Wake Forest
OKLAHOMA STATE (+7) at Iowa State
How in the world are Cowboys getting that many points…?
…
NFL Picks / Week 7
Last Week: 1-2 / Overall (ATS): 7-11
RAMS (-16) vs Lions
RAVENS (-6.5) vs Bengals
I learned my lesson last week, Ravens fans.
GIANTS (+3) vs Panthers
This is as much a "Kiss of Death" pick as anything. Anything we can do to jump-start the Panthers recovery, assuming such a thing exists.
That's enough reading for one day — I enjoyed your company, and I hope you enjoyed the read.
Have a great weekend. I hope you favorite wins, unless your favorite team is one of the following:
N.Y. Giants (vs. Panthers),
the "Bye Week" (vs. Steelers), or
Columbus Blue Jackets (vs. Carolina Hurricanes)
L.A. Dodgers (Let's Go Braves!!!)
-derrek