This week's blog features "Hot Takes" from Week 1 in College Football, "Picks for Week 2 (ATS)", and NFL picks.
The scene in Blacksburg, VA, last Friday, reminded us of all the things we missed about college football in the ACC — packed stadiums and "Coastal Chaos".
Welcome (back!) to another week of College Football picks! I am happy to you see return for another week of picks.
If this is your first time reading one of my CFB/NFL blogs…
Welcome!
I started off the "pick season" on a good note, going 3-0 against the spread.
I'll start randomly calling folks' cell phones offering my "pick of the week on a recorded message" if this keeps up.
---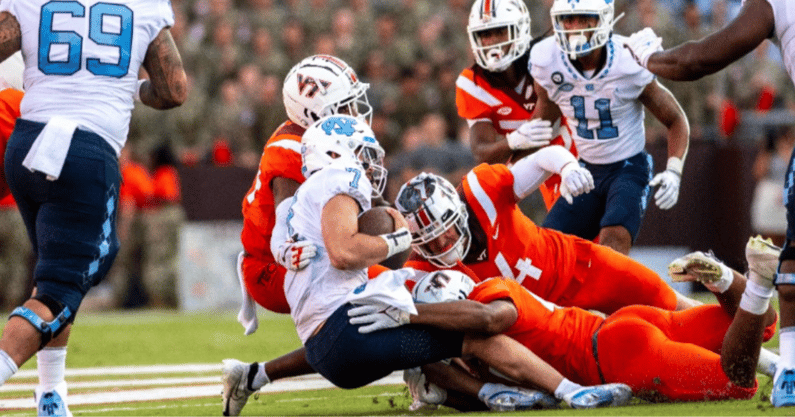 In Memoriam:
Sam Howell's Heisman Campaign.
---
Maestro's Music Box
Like it? Don't like it? Let me know what you think… 🙂🎹🎶
---
Expansion Chatter
Are you ready for a crazy expansion idea…? That's what I'm here for.
The Big XII is awaiting invitations from UCF, BYU, Cincinnati and Houston because, yeah, expansion.
While this sounds good for fans of three of those schools, only one of those schools makes sense — BYU, the only non-P5 program with a national profile.
Because of that, this is what I'd do if I were in charge of a conference, or a Mountain West school president…
I would convene a secret airport meeting with the following school presidents — BYU, Colorado State, Air Force, Wyoming, Iowa State, Kansas, Kansas State, Oklahoma State, and Texas Tech — and form a new conference, with a new name.
Additionally, I'd get Fox Sports onboard as my TV partner can call it a day.
---
Week 1 Hot Takes
Like you, I have "Hot Takes" from Week 1, and I'm sure you want to read along.
Clemson

The offense seems to have returned to it's pre-playoff days. I say this because the Tigers have not displayed the ability to run between the tackles lately — including their playoff loss to Ohio State last year.

The Tigers will need some help to earn a berth in the CFB Playoff now. For instance, its schedule appears to be "light" on ranked opponents down the stretch. However, NC State and/or Boston College could be ranked by the end of September.


North Carolina – We all suspected the Tar Heels had questions about skill positions going into its game with Virginia Tech. Coupled with the concerns on the OL, I can agree that the Heels were overrated at #10.

Having said that, I don't believe all is lost for Carolina.

Now that the "bloom is off the preseason hype rose", they can focus and still win the Coastal Division. It's possible, yes, however…

Here's a REAL "Hot Take" — the ACC Coastal Division will be decided on Saturday, November 27 in Charlottesville. You'll remember I thought one of those Virginia teams would sneak in and create chaos?
---
College Football Picks – Week 2
🏈 @UVACoachBronco has high praise for QB1 @bstrong34, versatility and depth at QB, and Illinois to highlight the latest O&B Report! 🔶⚔️🔷 #GoHoos | #THEStandard pic.twitter.com/ecOKz9m7zW

— Virginia Cavaliers (@VirginiaSports) September 6, 2021
Illinois (+10) at VIRGINIA
I have readers who have a (semi-)vested interested in Virginia football, so I included this game
Brennan Armstrong ("Big Red" here in this space) is likely the most underrated QB in the ACC. And he seems to have the skills to sling the ball all over the yard against Illinois.
Plus, I am really a fan of UVA's defense.
However, with an upcoming trip to Chapel Hill next Saturday, I believe this could be a lightweight trap game for the Wahoos.
Additionally, Illinois should be good enough (and definitely embarrassed enough?) to keep this game under 10.
Maybe.
Virginia 27, Illinois 20
…
Pitt(-3) at TENNESSEE
Senior QB Kenny Pickett and a defense stingy against the run are the reasons I'm crazy enough to lay -3 here.
I don't think Tennessee, the program, is back yet.
…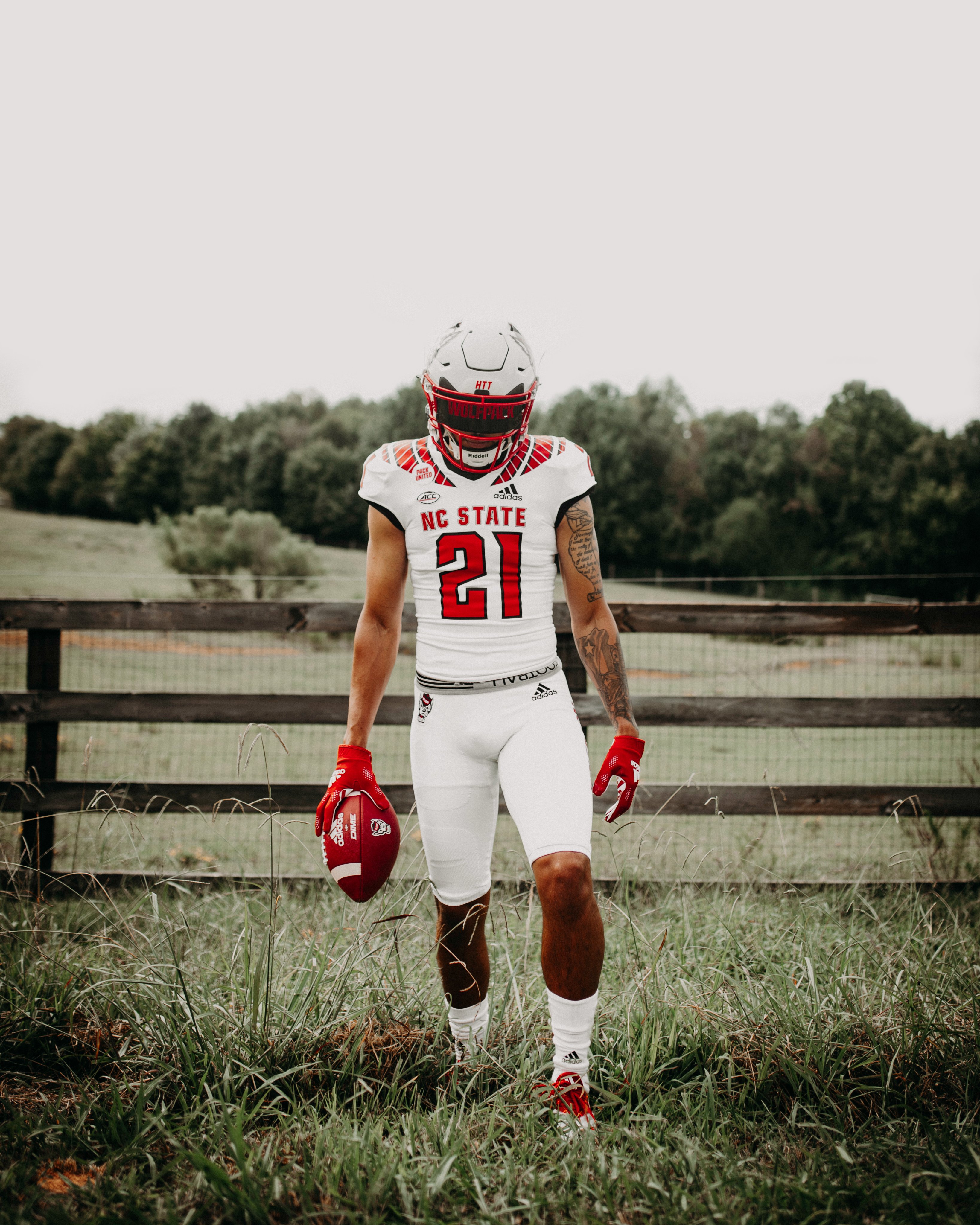 NC State (-1) at MISSISSIPPI STATE
This NC State team has the "look", and you can see it in Dave Doeren's eyes and hear it in his voice. The look of a team with confidence, experience, and physicality.
Bam Knight and Ricky Person, Jr. will look to build on a great Week 1 outing against a unit that allowed 101 rushing yards against La. Tech.
Yeah, given what we know about NC State, lay the -1.
NC State 34, Mississippi State 30
---
NFL Picks – Week 1
Dak Prescott looked REALLY good last night in Dallas' loss at Tampa. For a moment or two, I began wavering on my "Washingtion will win the NFC East" pick.
However, it's a 17-game season and plenty of surprises are in store.
…
Can we anoint Brady and Gronk as the best football duo now, given what these old heads are STILL doing?
–
WASHINGTON (+1) vs L.A. Chargers
The Football Team has "Fitzmagic" and enough defense to frustrate the Chargers at home.
–
NY Jets (+4) at CAROLINA PANTHERS
We just KNOW rookie Zach Wilson will outplay Sam Darnold.
And, until we see otherwise, we just know Matt Rhule will give us Panther fans a reason to scratch our heads on Monday.
–
Pittsburgh (+6.5) at BUFFALO BILLS
Bills win a wild game by 3.
Hopefully, my girl (the world's biggest Steelers fan) won't throw sharp objects toward the TV during the game. TVs ain't cheap these days.
---
Thanks for reading. I hope your favorite team(s) wins.
See you in a week.
-derrek