"Have the Hurricanes trolled their way to 'heel' status", as a column in the Atlantic?
"Yes", and I'm here for all of it.
Let's unpack the drama surrounding the Hurricanes and the Habs.
2019 Offer Sheet Drama
Montreal signed Sebastien Aho to an offer sheet in 2019, while Aho and the Hurricanes were seemingly at an impasse for a contract extension.
The 5 year, $8+ AAV deal was a shrewd move by Montreal — no fault there. The petty started as a result of Montreal's inclusion of an $11M signing bonus, clearly meant to f— with Hurricanes' owner, Tom Dundon ("He's a cheap-ass owner. He won't pay it.)
Dundon paid the signing bonus out of his wallet, and signed Aho to a manageable 5 year deal, again a no-brainer.
The "petty" train took off. In short order, karma would soon have her day.
Fast Forward To This Past Weekend:
I read that Carolina was looking to do a trade with Montreal for 21 y/o restricted free-agent (RFA) center, Jesperi Kotkaniemi, however it appears the Habs were unwilling to do business.
Enter "petty".
Carolina signed RFA Kotkaniemi to a 1 yr, $6M (double his actual value) offer sheet that includes a $20 signing bonus (you'll note Aho's jersey number)…
Read here on how Montreal is "damned if they do (match the sheet), damned if they don't".
"Petty" doesn't stop there…
The Hurricanes' social media team, well-known for its master of Twitter-ness, changed their Twitter profile to read in French when the deal was announced.
Therefore, we all know the level of petty this was going to reach.
Then…
August 28, 2021
And also…
People don't forget pic.twitter.com/n6ujojWVwk

— Carolina Hurricanes (@Canes) August 28, 2021
And finally to completely f— with Habs GM Marc Bergevin, who said this (at the time of the Aho offer sheet signing):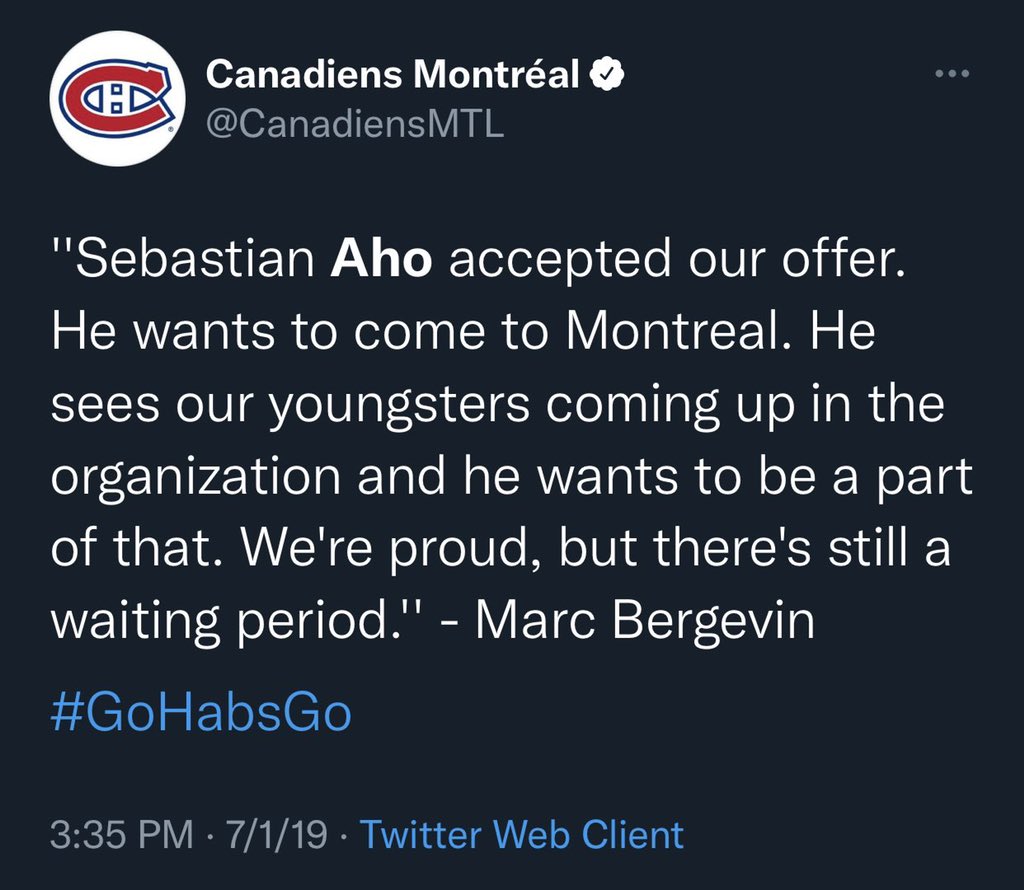 Hurricanes GM, Don Waddell: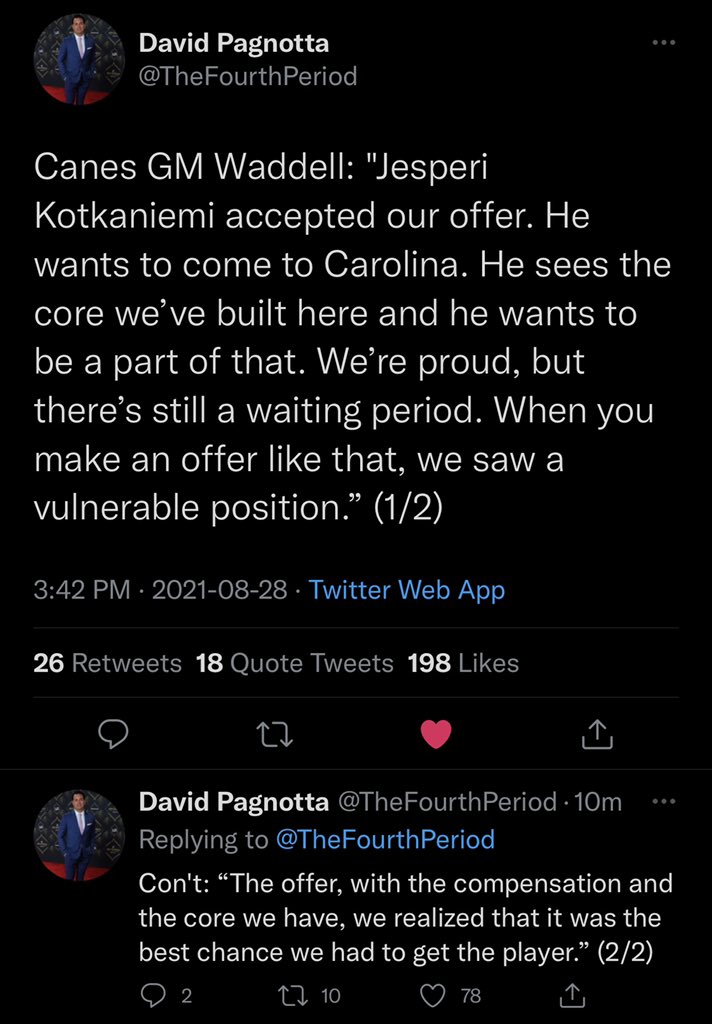 Savage!
Complete heel move.
I'd say it's the equivalent of this, given the dilemma Carolina placed the Habs in: